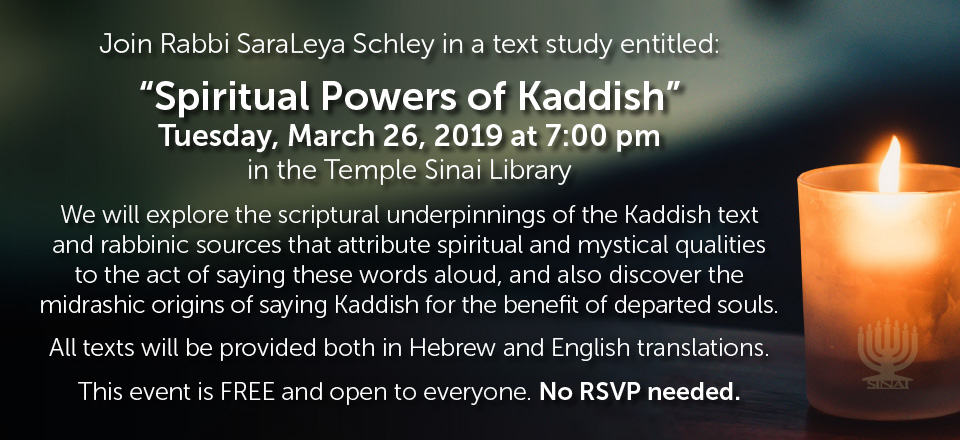 Please join Rabbi SaraLeya Schley in a text study entitled "Spiritual Powers of Kaddish." We will begin by exploring scriptural underpinnings of the Kaddish text. Next, we will look at rabbinic sources that attribute spiritual and mystical qualities to the act of saying these words aloud. We will look at the Midrashic origins of saying Kaddish for the benefit of the soul of the departed and examine the differences among the various liturgical forms of Kaddish. The various forms of Kaddish will also be discussed. All texts will be provided both in Hebrew and in English translations.
Tuesday, March 26, 2019, at 7:00 pm in the Temple Sinai Library.
This event is FREE and open to everyone. No RSVP needed.