Shalom Temple Sinai Family and Friends,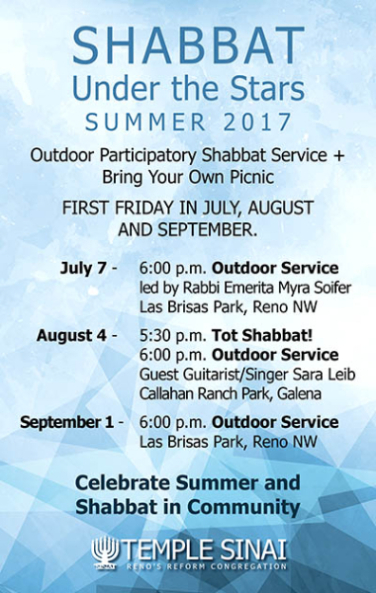 THIS SHABBAT
Shabbat Balak -- שַׁבָּת בָּלָק

Torah Reading:
Numbers 22:2 - 25:9
Haftarah Reading:
Micah 5:6 - 6:8
Friday, July 7
6:00 p.m. Shabbat Under the Stars Service & Bring-Your-Own Picnic led by Rabbi Emerita Myra Soifer at Las Brisas Park, NW Reno

Thanks to Rabbi Emerita Myra Soifer for leading our outdoor Shabbat service. Thanks also to this week's greeters, Temple Board members, Steve Weidman and Michael Gorden.

If you would like to host a future Oneg Shabbat to celebrate a special event in your life with the community, please call the Temple office at 747-5508 or sign up online here.
---
---
MORE TEMPLE SINAI NEWS
You're Invited to a Special Shabbat
with Rabbi Rick Jacobs
You are invited to a special Shabbaton,
Friday, July 14, 2017
as local Reform Congregations welcome
Rabbi Rick Jacobs, President of the Union of Reform Judaism
, who will join us for services and dialogue at the North Tahoe Hebrew Congregation, 7000 Latone Ave, Tahoe Vista, CA.
5:30 p.m. Doors open to gather and schmooze
6:00 p.m. Dinner from Lanza's sponsored by NTHC Sisterhood

*

7:00 p.m. Kabbalat Service led by Rabbi Evon Yakar
D'var Torah by Rabbi Jacobs
Music by Issac Zones
8:15 p.m. Oneg Shabbat
Rabbi Jacobs' visit is of great importance for the Lake Tahoe community. This event is a shared venture by NTHC, Temple Bat Yam, Temple Sinai of Reno, and the Grass Valley Temple.
For more information on Rabbi Jacobs, visit
https://urj.org/rabbi-rick-jacobs

*Please RSVP
We need to have a count by July 10.
We also request that you bring a salad or dessert to share.
Let us know how many in your party and what you will bring to share for the meal.
RSVP to:
This email address is being protected from spambots. You need JavaScript enabled to view it.
or
This email address is being protected from spambots. You need JavaScript enabled to view it.
or visit our Facebook page
https://www.facebook.com/pg/tbytahoe/events/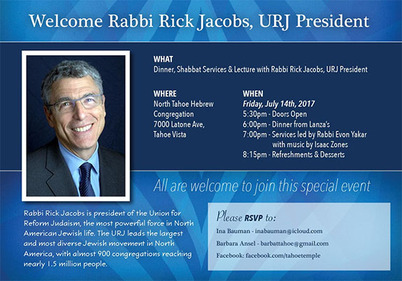 ---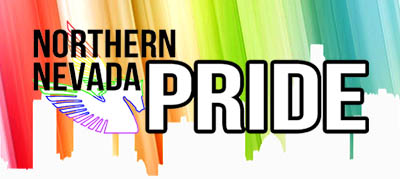 Saturday, July 22nd, 2017
11:00 a.m. - 12:00 p.m. Parade
Starts:
California Ave. at Hill Street
Ends:
Arlington Ave. at Wingfield Park
12:00 a.m. - 6:00 p.m. Festival
at Wingfield Park
Tempe Sinai will once again join
NiCE
with other faith communities under the unified One Tent.
We need volunteers to help staff our table.
Contact
Rabbi Bair
at
This email address is being protected from spambots. You need JavaScript enabled to view it.
to volunteer.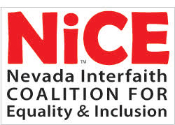 ---
Where in the World is Myra?


FOLLOW THE WANDERING RABBI TO RWANDA AND BEYOND.
Hi all! Myra Soifer here. Many of you know me as your (former) Rabbi. Others of you are friends and adopted family. Most of you are all that and more! This is my first blog ever!, as I prepare to head out to Rwanda (9/17) with the Peace Corps.
Click here to view the blog site!
Then, click the "Follow" button on the bottom right-hand of the blog site page to get the updated postings emailed to you when they are published!
---
Meal Sign-Up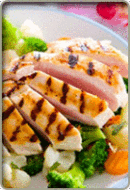 Mazel tov
to
Erin
and
Terry Levenberg
on the birth of their son, Theodore! Please share in showing them the support of the Temple Sinai caring community by signing up to bring these new-ish members of Temple Sinai meals over the next few weeks.
The Hebrew naming ceremony
for both their children will take place at
10:00 a.m. on Sunday, August 6 at Temple Sinai
.
Click here to sign up >>
---
Unveiling for Herb Pevney
On behalf of Carol Pevney, I would like to invite the community to attend her beloved husband of blessed memory, Herb Pevney's, Unveiling Ceremony at Sierra Memorial Gardens Cemetery at 10:00 a.m., Wednesday, August 9th.

Thank you,
Rabbi Bair


---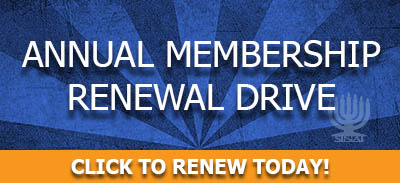 All Sinai membership renewals are due in the Temple office ASAP. Save a stamp and RENEW ONLINE TODAY. It's quick and easy!
---
---
CALENDAR: This Coming Week
Tuesday, July 11
7:00 p.m. Israeli Folk Dance Night
(1st time FREE, $5 regular, $3 for students)
Wednesday, July 12
12:00 p.m. Talmud Study (Sinai Library)
7:00 p.m. Temple Board Meeting
(All Temple members are welcome to attend.)
Thursday, July 13
7:00 p.m. International Folk Dance Night ($3 per person)
Friday, July 14
Temple Office Closed (Administrator Vacation Day)
7:00 p.m. Kabbalat Shabbat Service led by Dr. Jeff Gingold with the Oneg Shabbat hosted by the Gingold/Townley Family
Also Friday, July 14
Saturday, July 15
9:30 a.m. Shabbat Morning Service
---
---
CALENDAR: Save the Date
Tuesday, July 18
6:00 p.m. Social Action Committee Meeting (Library)
7:00 p.m. Israeli Folk Dance Night
(1st time FREE, $5 regular, $3 for students)
Wednesday, July 19
12:00 p.m. Talmud Study (Sinai Library)
Thursday, July 20
7:00 p.m. International Folk Dance Night ($3 per person)
Friday, July 21
7:00 p.m. Kabbalat Shabbat Service led by Rabbi Ethan Bair
Saturday, July 22
11:00 a.m. Northern Nevada Pride Parade
Tuesday, July 25
5:00 p.m. Library Committee Meeting (Library)
6:00 p.m. Committee Chair Orientation Meeting (Library)
---
---
DONATIONS TO SINAI
We thank those who support Temple Sinai.
General Fund
Lynn Daus and Michael Davis

John Louie to cover expenses for the June 2017 Board retreat
Library Fund
Please Consider Making a Donation...
*
*
Available Funds to Contribute Into:
General Fund: General operating expenses
Capital Fund: Servicing capital improvements to the Synagogue
Cemetery Fund: Maintenance of the Hebrew cemetery
FF&I Fund: Furnishings, fixtures and interior improvements
Jewish Practice Fund: Sanctuary and religious supplies,
Torah mantles, and other Jewish Practice expenses
Library Fund: to support the Temple library
Maintenance Fund: Building and grounds maintenance
Music Fund: Events, equipment, musicians
Rabbi's Discretionary Fund: Directly supports the Rabbi's
tzedekah efforts and hospitality
Sinai School Fund: General school needs, scholarships, and hiring a new Jewish Family Education Director
Youth Engagement Fund: Supports our youth and teen programs
---
OUR TEMPLE FAMILY
This Week Kaddish will be said for...

Recent Deaths and Shivah
Frances Braslawsky mother of Leslie Pansky, grandmother
of Brian and Michael and great-grandmother of Lily and Max,
June 28
Sh'loshim
(Deaths these past 30 days)
Yahrzeits
Link Johnson father of Sydney of Lori Johnson, July 2
Marcia Borrus Guinn mother of Debra McKean, July 4
Kenny Cardaci nephew of Marilyn L. Rappaport, July 4 *
Ircel L. Carter father of Susan Capistrant, July 4
Irene Freeman, July 4 *
Betty Kaye grandmother of Linda Duffie, July 4
Max Cohen grandfather of Marilyn Roberts, 11 Tammuz (July 5)
Joel Goodman cousin of Douglas E. Goodman, July 5
Anne Lutzker mother of Shirley Rutkovitz, 11 Tammuz (July 5)
Sam Salmirs great-uncle of Barbara Pratt, July 6
Simon Tropp father of Richard Tropp, July 6
Martin Zwelling uncle of Sandra Medvin, z''l, July 6
Dorene Lee Barnett wife of Monroe Barnett, July 7 *
Samuel Eisenberg grandfather of Amanda Blackman,
13 Tammuz (July 7)
John Jacob Filtzer, July 8 *
Jack Jackson father of Julia Rubin, July 8
Bill Metz, July 8 *
* Indicates a plaque on the Sanctuary wall will be lit.
---
R'fuah Sh'leimah --
רְפווּאָה שְלֵמָה
For a complete healing of body, mind and spirit:
Gloria Deason dear friend of Martha Gould
Mark Katzman
Michael Legan
Peggy Levine
Enid Matteson
Nechama Chana bat Shmuel Yitzhak v'Rut Alderman
(Natalie Sera)
Tsipor Leyb ben Ya'akov v'Dina (David Shneer)
HaRav Yisrael Shimon ben Liba Bryna (Rabbi Mark Fasman)
---
Our Condolences --
תַּנְחוּמִינוּ
Our condolences to the Pansky Family on the June 28, 2017 passing of Frances Braslawsky mother of Leslie Pansky, grandmother of Brian and Michael and great-grandmother of Lily and Max
---
Upcoming Birthdays
Danielle Litoff (6/26)
Ellen Holland (6/28)
Stephen Myerson (6/28)
Dawn Frohlich (6/29)
Steve Mehler (6/30)
Lani Flagg (7/01)
Lenore Myers (7/01)
Susan Holden (7/05)
Jacob Bainton (7/08)
Matthew Slamowitz (7/12)
Jacob Margolis (7/13)
Shirley Rutkovitz (7/15)
Annie Flanzraich (7/18)
Miles Greiner (7/19)
Michele Steever (7/19)
Laura Ashkin (7/20)
Alan Gertler (7/20)
David Frydman (7/23)
Maya Gupta (7/23)
Vipin Gupta (7/23)
Julia Rubin (7/26)
Leah Zucker (7/26)
Amanda Shackelton (7/30)
Jack Davis (8/01)
Barbara Wells (8/01)
Jeremy Blackman (8/03)
Michele DiChiara (8/04)
Angel Guzman (8/04)
Kristine Mehler (8/04)
---
Upcoming Anniversaries
David and Lauren Frydman (7/01)
Gail Ferrell and Michael Wilkin (7/04)
Howard and Susan Holden (7/04)
Michael and Barbara Pasquale (7/04)
David and Heidi Slater (7/07)
Mark Rosenberg and Julie Stage-Rosenberg (7/14)
Kurt and Dawn Frohlich (7/19)
Rina Schumer and Bill Povolny (7/28)
Danielle Litoff and David Nisenfeld (7/30)
Toby and Geoffrey Wiedenmayer (8/04)
IN THIS ISSUE
SHABBAT UNDER THE STARS - Summer 2017

THIS SHABBAT

MORE SINAI NEWS
* Special Shabbat with Rabbi
Rick Jacobs, URJ President
* Northern Nevada Pride
* Where in the World is
Myra?
* Meal Sign-Up
* Unveiling for Herb Pevney
* Annual Membership
Renewal Drive

CALENDAR: This Week
CALENDAR: Save the Date
DONATIONS TO SINAI
OUR TEMPLE FAMILY


---
SINAI LINKS
---
SUPPORT THESE ADVERTISERS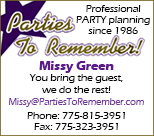 This email address is being protected from spambots. You need JavaScript enabled to view it.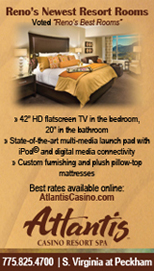 This email address is being protected from spambots. You need JavaScript enabled to view it.
---
SINAI BUSINESS

Shabbat Prayer Melodies...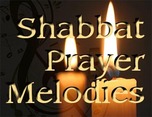 Recordings of the Shabbat Prayer Melodies are now available on our website!

Listen online, or download to iTunes and load into your music player right through our website. You can also view the text of the prayers to read along with the recordings. Just scroll down the page for the recordings and links to the text files.
Listen or Download HERE
Update Your Contact Info...

If your contact information changes (address, phone numbers and email addresses) please contact the Temple Office: 775-747-5508 or
This email address is being protected from spambots. You need JavaScript enabled to view it.
so that we can update our records.


Sponsor an Oneg...


We still need Oneg
hosts for the following upcoming Shabbat Services:


July 21
July 28
August 11
August 18
August 25

Children's Shabbat Tote Bags...

These bags are filled with crayons and Sabbath coloring sheets, Jewish story books, Jewish games and puzzles – all manner of Jewish "fun" to keep your little ones engaged during adult worship. Children are welcome to take home their completed coloring sheets, but please return the bags to the greeters, at the end of the service.


Upcoming B'nei Mitzvah Schedule...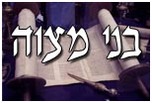 Quinn Cafferata-Jenkins
February, 3, 2018

Eli Schumer
May 5, 2018


Sovereign Edmands
May 19, 2018

Lucas Gorelick
June 2, 2018

Leah Nisenfeld
October 6, 2018

A Bar or Bat Mitzvah must be scheduled at least eight months in advance. Call the Temple Office at 747-5508 to reserve your date. ALL B'nei Mitzvah services are at 10:00 a.m.


Sinai Sound Techs Needed...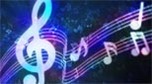 We need trained operators for our Sound System. The system is easy to learn and training will be provided. Please contact Rod Sloan at

This email address is being protected from spambots. You need JavaScript enabled to view it.

if you are interested in helping to preserve the sounds of Shabbat and the High Holy Days that we enjoy.


Kashrut...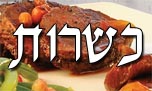 REMINDER: By Board action, on recommendation of the Ritual Committee, pork and shellfish may not be served at Temple Sinai. This includes any products containing either pork or shellfish; so please check the contents of what you might be serving at Onegs, meetings, receptions, etc. Also, be careful to remember those possible "common" foods that are indeed included in these restrictions (pepperoni pizza is one example!).


Ink Cartridge Recycling...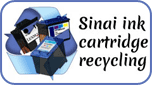 Temple Sinai is accepting donations of ink cartridges that we can turn in for credit towards purchasing office supplies. Bring your used ink cartridges to the Temple office and leave knowing that you've performed a double mitzvah: helped clean up the environment AND supported your Temple.


---
COMMUNITY SUPPORT

Washoe CASA Foundation...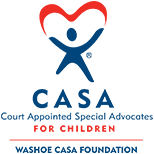 The Washoe CASA Program is seeking volunteers to serve as court advocates for abused and neglected children transitioning through the foster care system. For more information, please contact CASA Foundation board member (and Temple Sinai Member) Jill Greiner, at 786-0830, and visit the website at
: washoecasafoundation.com
Office of Suicide Prevention...



Click HERE
for resources from the National Suicide Prevention Lifeline.

And HERE
for additional help from the Nevada Department of Health and Human Resources.


Sinai Breast Cancer Support Line...



Contact Julia Rubin, Sinai member, a nurse, and herself a survivor of breast cancer. (775)846-2122 or

This email address is being protected from spambots. You need JavaScript enabled to view it.

. Confidentiality honored.

CLICK HERE to donate a free mammogram a day to an under-privileged woman.

CLICK HERE to join a movement to bring women and researchers together to eradicate breast cancer.


Movie DVD's & Music CD's for the Troops...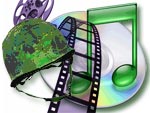 George Small Post 30 (Reno) of the Jewish War Veterans of the USA... is collecting used DVD's and music CD's to send to our troops, including three of our newest Jewish War Veteran members, currently stationed in Iraq and Afghanistan. Please bring in any DVD's or CD's that you wish to donate and place them in the box below the lobby table. Post 30 will take care of the delivery and if we get any letters of thanks back, we will share them with you.


---
SPECIAL LINKS

Jewish Social Action Links...

Jewish Camps & Trips to Israel

---
SPECIAL GROUPS

Hillel...

Nevada Hillel
operates out of UNR and is affiliated with the Soref movement of the Hillel Foundation. They sponsor events throughout the year for students and the whole community and welcome your involvement. Search for "Nevada Hillel" on Facebook, or visit: HillelofNorthernNevada.com