Shalom Temple Sinai Family and Friends,

RABBI'S MESSAGE
Change Is Possible
It may be hard to believe that Rosh HaShanah is less than two weeks away. Are we ready?

This Shabbat is the 18th of Elul, the month of reflection and longing that leads up to the 1st of Tishrei on Rosh HaShanah and the Days of Awe. Elul is an acronym for the phrase from the Song of Songs (6:3), ani l'dodi v'dodi li, "I am my beloved and my beloved is mine." The foundation for the possibility of change is love and relationship with God, which is how I imagine the source of love and acceptance that makes us feel safe to examine our deeds and to be able to change.

I have always loved that the Song of Songs is the megillah, or scroll of Khetuvim (Writings of the Hebrew Bible) associated with Yom Kippur. For the rabbis, the Song of Songs is an allegorical love story between the Jewish people and God. Why does Rosh HaShanah, the Jewish New Year come before Yom Kippur, the Day of Atonement? Rabbi Michael Strassfeld teaches in A Book of Life: Embracing Judaism As a Spiritual Practice that we enter the New Year not with our slate clean or all our relationships repaired. We enter Rosh HaShanah with the promise of change. He writes: "This promise [of change] supports us as we struggle with the past and with the nagging feeling that nothing ever changes. Though these may be our thirtieth or fiftieth High Holidays, many of us are still dealing with the same issues that we struggled with last year or ten years ago. Rosh HaShanah says that change is possible. The Torah readings speak of pregnancy in old age and a slaughter knife halted in mid-decent. The possibilities of the future lie stretched out before us."

In our personal and communal season of reflection, renewal and transformation I bless each of us to re-connect with our relationship with God in the next week and a half. However you best feel connected to God's love—whether at services at Sinai, in nature or a hot air balloon, on a quiet walk or meditation, we enter Rosh HaShanah with remembering God's presence in our lives. From there, we might uncover the personal safety to examine our deeds in a way that feels supportive and reconnect with the love of relationships all around us.

Shana Tova and I look forward to a meaningful Days of Awe in community with you!

Shabbat shalom,
Rabbi Bair

---
Welcome to NFTY CWR, Sierra Meszaros
All of us at Temple Sinai wish Sierra well, and we are very proud of her as she has just been promoted to NFTY Regional Adviser for the NFTY-Central West Region! Please join me and the Board in congratulating Sierra on her new position:
Sierra Meszaros
,
This email address is being protected from spambots. You need JavaScript enabled to view it.
. Please see
HERE
for the job posting for our next SUNNY (Sinai United Northern Nevada Youth) Director and send widely to college students and local Jewish professionals who may be interested.
Gratefully,
Rabbi Bair

Greetings,
We are thrilled to share with you that Sierra Meszaros will be assuming the role of NFTY Central West Regional Advisor. Sierra is currently the Youth Director at Temple Sinai of Reno, worked at Camp Newman this past summer, and grew up in the region. Thank you to the group of youth professionals, teens, and clergy who participated in the search process to interview Sierra.
We are confident that Sierra will be a huge asset to the Central West region. In her role as Regional Advisor for NFTY CWR, Sierra will work closely with the NFTY and Camp Newman team to continue the important work of collaborating with teens, youth professionals and congregations to organize NFTY events and explore additional avenues for engagement. In this role she will also focus on youth professional support, middle school engagement, partnership with other local organizations, and continuing the connection between NFTY and Camp Newman. Sierra will spend her summer at one of our URJ camps as well. Sierra will join our staff full time on September 11. She will be in touch after her official start date to share her contact information through NFTY. Please see below for some additional information about Sierra: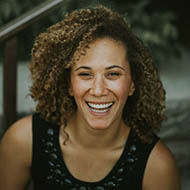 Sierra is excited to join the NFTY CWR and Camp Newman Family, as the NFTY CWR Regional Advisor. Sierra is originally from the San Francisco Bay Area, where she grew up as a member of BATY at Congregation Beth Am in Los Altos Hills, but in recent years has come to call the small Northern Nevada town of Genoa her new home town. Sierra is a graduate of the University of Nevada, Reno, earning her Bachelor of Arts in Anthropology, where she was recognized for her success in the social sciences.
Sierra has long had a passion for the Jewish community which has manifested itself in various ways over the years, beginning as a TYG member, later becoming a youth educator, and TYG advisor. She has been fortunate to see first-hand the power of the NFTY community, watching teens flourish in a community where they feel seen and heard, challenged yet inspired. She is beyond grateful for the opportunity to join a team of impassioned magic makers and educators to continue to motivate and inspire this incredible group of young people to be role models for their families, communities, and most importantly each other. She can't wait to begin this journey with you, and is wishing you nothing but light, love and magic!
Sierra will work with Samara on the planning for C-Dubb Smash, and they will both be on hand at the event. Please direct questions about C-Dubb Smash to
This email address is being protected from spambots. You need JavaScript enabled to view it.
.
Please join us in welcoming Sierra into her new role with NFTY CWR!
Samara Leader
Director of Teen Engagement
URJ Camp Newman
Beth Rodin
Managing Director
NFTY
---
Spotlight on the Social Action Committee
Amid the many worthy opportunities for service to our congregation and community, the Temple Sinai Social Action Committee identified two targeted goals for the year: Fostering Relationships with Immigrant Families and Building Interfaith/Intercultural Bridges. Our continued support of the Zarour Family, the Temple Sinai sponsored Syrian refugee family, remains a top priority. This service project spans across all of our committee's goals and values. On the front of Building Bridges, our committee recognized a need to build and strengthen the bridges within this congregation, first and foremost. Our answer is the Living Room Conversations project, aimed at exploring Jewish identity from a point of curiosity and conversation.

I hope that you will continue reading to learn more about -- and join in -- these avenues of service.

Thank you,
Tova Ramos

---
Community Conversation on Jewish Identity
Please join us during the High Holidays for some engaging conversations. Gain personal insights about yourself and build meaningful connections with your fellow Temple Sinai members and our High Holiday guests. Our thought-provoking questions will be available for you to review ahead of time, and when we are together, we will divide into small conversation groups of 4-5 people.
Participants in our pilot conversation enjoyed the process very much and had this to say about it:
"The process gave me a lot to think about and made me think about things differently."
And,
"I got to know people in deeper ways."
We will hold two Community Conversations at Temple Sinai:
Sunday, September 24th, 10:00 – 11:00 a.m.
– During Sinai School
Saturday, September 30th, Yom Kippur, 1:00 – 2:30 p.m.
– In between Services
---
Zarour Family Update
The Zarour family, co-mentored by Northern Nevada International Center (NNIC) and Temple Sinai, with the assistance of the Northern Nevada Muslim Community, has now been here a little over 8 months. Lots and lots has happened to them in this time. Soon they will move to a new apartment in Sparks, quite near their prior apartment near the Marina. The three children will continue to attend Moss Elementary School where they receive special English teaching as well as their usual class work.

Ahmad, the dad, works repairing appliances for Sears. Marwa, the mom, has applied for part time work at several stores near their home and has volunteered to be an aid at the children's school. Both parents will soon begin further English studies at TMCC.

They came here with very little. Thanks to the commitment and generosity of our community, they have more than adequate furniture, clothing, kitchenware and appliances, books, toys, bicycles and a car of their own.

Our mentorship is changing to friendship. We no longer need to provide finances, or any necessities like food, appliances, or transportation. Donations of used clothing for the children are always welcome. The family is making the progress that we all hoped for and are working successfully at becoming independent.

As a community, we can be proud of all the time, money and supplies we have provided to these deserving refugees. We expect to remain part of their lives for many years to come.

Thank you for all that you have done Temple Sinai family,
The Refugee Co-Sponsorship Mentor Team

---
Recent Photos from Temple Sinai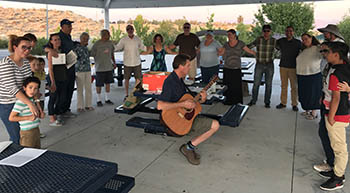 Shabbat Under the Stars at Las Brisas Park, Reno
Friday, September 1, 2017

THIS SHABBAT
Shabbat Ki Tavo -- שַׁבָּת כִי תָבוֹא

Friday, September 8
MORE TEMPLE SINAI NEWS
Men's Club Breakfast
Calling All Sinai Teens and Parents
Temple Sinai Board Meeting
High Holy Days 5778 Service Schedule
Break-the-Fast 5778
High Holy Days Food Drive
5778 Hebrew Calendars Are Available!
CALENDAR: This Coming Week
Sunday, September 10
Tuesday, September 12
Wednesday, September 13
Thursday, September 14
Saturday, September 16
CALENDAR: Save the Date
Sunday, September 17
Tuesday, September 19
Wednesday, September 20 - Erev Rosh HaShanah
Thursday, September 21 - Rosh HaShanah I
Friday, September 22 - Rosh HaShanah II
Sunday, September 24
Friday & Saturday, September 29-30
COMMUNITY: News/Events
Reunion of the 104th Infantry Division
¡Bienvenido a Cuba!
DONATIONS TO SINAI
We thank those who support Temple Sinai.
Capital Building Fund
General Fund
General Fund for the High Holy Days
in memory of their Loved Ones at Yizkor
Music Fund
Oneg Fund
Rabbi's Discretionary Fund
Temple Prayer Book Fund
Please Consider Making a Donation...
*
OUR TEMPLE FAMILY
This Week Kaddish will be said for...

R'fuah Sh'leimah --
רְפווּאָה שְלֵמָה
Upcoming Birthdays
Upcoming Anniversaries
IN THIS ISSUE
RABBI'S MESSAGE
* Change Is Possible
* Welcome to NFTY CWR
* Spotlight on Social Action
* Community Conversation
* Zarour Family Update
* Recent Photos from
Temple Sinai


THIS SHABBAT
MORE SINAI NEWS
* Sinai School Registration

* Men's Club Breakfasts

* Calling All Sinai Teens
and Parents
* Temple Sinai Board Meeting
* A Bon Voyage Party
* High Holy Days 2017/5778
* HHD's Service Schedule
* Break-the-Fast 5778
* High Holy Days Food Drive
* 5778 Hebrew Calendars
* New Temple Sinai
Directories are Here!


CALENDAR: This Week
CALENDAR: Save the Date
COMMUNITY: News/Events

DONATIONS TO SINAI
OUR TEMPLE FAMILY
---
SINAI LINKS
---
SUPPORT THESE ADVERTISERS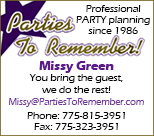 This email address is being protected from spambots. You need JavaScript enabled to view it.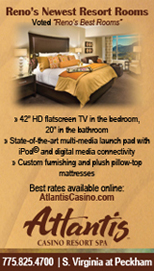 This email address is being protected from spambots. You need JavaScript enabled to view it.
---
SINAI BUSINESS

Shabbat Prayer Melodies...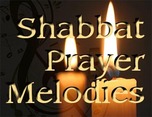 Recordings of the Shabbat Prayer Melodies are now available on our website!

Listen online, or download to iTunes and load into your music player right through our website. You can also view the text of the prayers to read along with the recordings. Just scroll down the page for the recordings and links to the text files.
Listen or Download HERE
Update Your Contact Info...

If your contact information changes (address, phone numbers and email addresses) please contact the Temple Office: 775-747-5508 or
This email address is being protected from spambots. You need JavaScript enabled to view it.
so that we can update our records.


Sponsor an Oneg...


We still need Oneg
hosts for the following upcoming Shabbat Services:


September 15
September 22
October 13
October 20
October 27

Children's Shabbat Tote Bags...

These bags are filled with crayons and Sabbath coloring sheets, Jewish story books, Jewish games and puzzles – all manner of Jewish "fun" to keep your little ones engaged during adult worship. Children are welcome to take home their completed coloring sheets, but please return the bags to the greeters, at the end of the service.


Upcoming B'nei Mitzvah Schedule...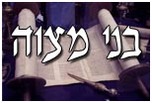 Quinn Cafferata-Jenkins
February, 3, 2018

Jenna Stovak
April 14, 2018

Eli Schumer
May 5, 2018


Sovereign Edmands
May 19, 2018

Lucas Gorelick
June 2, 2018

Jacob Bainton
June 30, 2018

Diego Guzmán
June 16, 2018

Leah Nisenfeld
October 6, 2018

A Bar or Bat Mitzvah must be scheduled at least eight months in advance. Call the Temple Office at 747-5508 to reserve your date. ALL B'nei Mitzvah services are at 10:00 a.m.


Sinai Sound Techs Needed...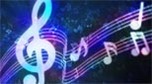 We need trained operators for our Sound System. The system is easy to learn and training will be provided. Please contact John Louie at

This email address is being protected from spambots. You need JavaScript enabled to view it.

if you are interested in helping to preserve the sounds of Shabbat and the High Holy Days that we enjoy.


Kashrut...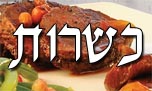 REMINDER: By Board action, on recommendation of the Ritual Committee, pork and shellfish may not be served at Temple Sinai. This includes any products containing either pork or shellfish; so please check the contents of what you might be serving at Onegs, meetings, receptions, etc. Also, be careful to remember those possible "common" foods that are indeed included in these restrictions (pepperoni pizza is one example!).


Ink Cartridge Recycling...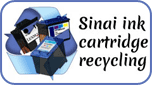 Temple Sinai is accepting donations of ink cartridges that we can turn in for credit towards purchasing office supplies. Bring your used ink cartridges to the Temple office and leave knowing that you've performed a double mitzvah: helped clean up the environment AND supported your Temple.


---
COMMUNITY SUPPORT

Washoe CASA Foundation...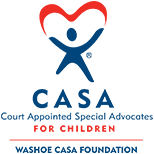 The Washoe CASA Program is seeking volunteers to serve as court advocates for abused and neglected children transitioning through the foster care system. For more information, please contact CASA Foundation board member (and Temple Sinai Member) Jill Greiner, at 786-0830, and visit the website at
: washoecasafoundation.com
Office of Suicide Prevention...



Click HERE
for resources from the National Suicide Prevention Lifeline.

And HERE
for additional help from the Nevada Department of Health and Human Resources.


Sinai Breast Cancer Support Line...



Contact Julia Rubin, Sinai member, a nurse, and herself a survivor of breast cancer. (775)846-2122 or

This email address is being protected from spambots. You need JavaScript enabled to view it.

. Confidentiality honored.

CLICK HERE to donate a free mammogram a day to an under-privileged woman.

CLICK HERE to join a movement to bring women and researchers together to eradicate breast cancer.


Movie DVD's & Music CD's for the Troops...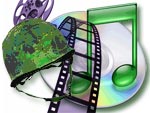 George Small Post 30 (Reno) of the Jewish War Veterans of the USA... is collecting used DVD's and music CD's to send to our troops, including three of our newest Jewish War Veteran members, currently stationed in Iraq and Afghanistan. Please bring in any DVD's or CD's that you wish to donate and place them in the box below the lobby table. Post 30 will take care of the delivery and if we get any letters of thanks back, we will share them with you.


---
SPECIAL LINKS

Jewish Social Action Links...

Jewish Camps & Trips to Israel

---
SPECIAL GROUPS

Hillel...

Nevada Hillel
operates out of UNR and is affiliated with the Soref movement of the Hillel Foundation. They sponsor events throughout the year for students and the whole community and welcome your involvement. Search for "Nevada Hillel" on Facebook, or visit: HillelofNorthernNevada.com