"Judaism is not a religion of individual souls but that of a people…. In Judaism it is not only the individual who confronts God; the people as a people is committed to living in such confrontation. As it lives as a people in the presence of God, so it turns to God in prayer as a people."

~Rabbi Eliezer Berkovits
Jewish Practice encompasses all times, as individuals and as a community, that we practice the traditions of our people. As both our most important and most frequent holiday, Shabbat is the cornerstone of Jewish practice. Below you will find the complete schedule of Shabbat services at the Temple, as well as a Shabbat blessings guide for your practice at home. You will also find a link to the melodies of Shabbat prayers we most commonly sing at Temple Sinai. In addition to celebrating Shabbat as a community each week, we also live by the rhythm of the Jewish calendar that brings meaning and embodied Jewish values into every season of the year.
We hope to welcome you to a Shabbat or holiday celebration at Temple Sinai very soon.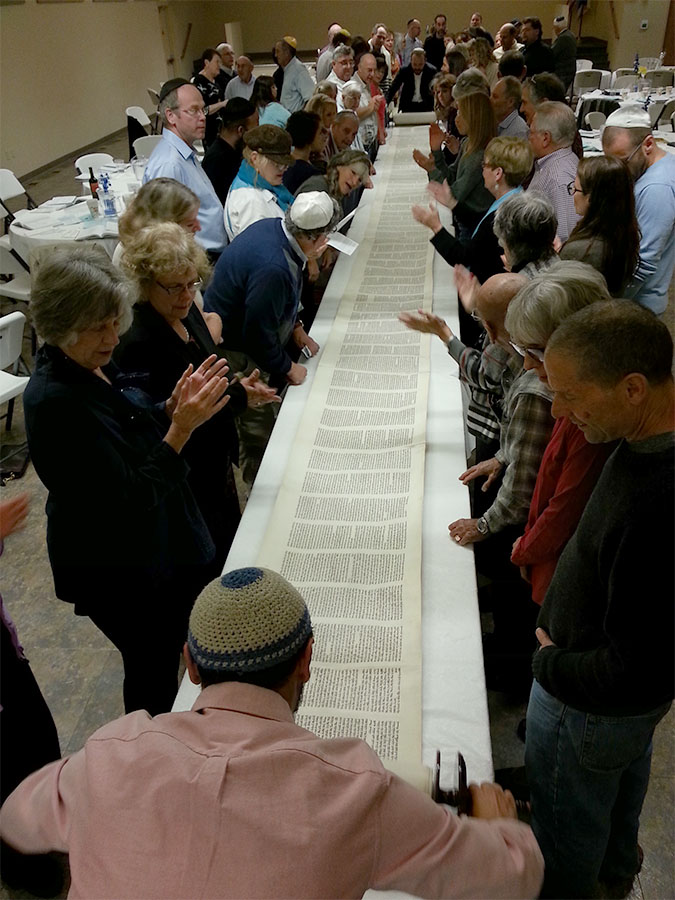 Shabbat Services

Fridays at 7:30 pm here, on Facebook, and on YouTube

In addition to in-person services at Temple Sinai, we also hold Shabbat Services and other Sinai events via Facebook and YouTube Live-Stream. These livestreaming events appear at the top of THIS page, at the top of our feed on Facebook, and on our YouTube channel when we are live. (It takes 1 to 2 minutes after we start a livestream for the video to show up on this web page so be patient and, if necessary, refresh the page after a minute if you don't see our livestream playing.) 

Saturdays at 10:00 am when there is a Bat/Bar Mitzvah Service

Join us here, on Facebook, and on YouTube for the Bar Mitzvah Services whenever they happen.

Ways to Watch

Get the Prayerbook: Mishkan T'filah

Outdoor Shabbat Under the Stars Services

These services are held outdoors in parks 3 or 4 times per summer. We try to hold them at a park in the south of Reno (usually at Callahan Park in Galena) and in the north of Reno (usually at Las Brisas Park in northwest Reno). We do not livestream these services and there is no custom siddur to download for them. Check out the Shabbat Under the Stars page for the exact places, dates, and times for this year's summer outdoor services.

Yism'zoom – Virtual Oneg

Grab some challah and wine (or juice) and join us for Yism'zoom, a special Oneg time where we can gather and chat with one another directly with live video after service. If you don't have challah and wine, feel free to join us anyway! Visit SinaiReno.org/Zoom immediately after the service, or click the button below to enter the virtual Oneg Zoom room.

In-Person Onegs

If you would like to host an Oneg Shabbat for a Friday service to celebrate a special event in your life with the community, click the button below or call the Temple office at 747-5508.