About Our Libraries
The mission of the Temple Sinai Library Committee is to provide meaningful programming, relevant collections, and a comfortable, accessible space where members of all ages can engage in Jewish learning and appreciation.
Our committee oversees the operations of the synagogue's Main and Youth Libraries. To achieve the committee's mission, we practice Tikkun Olam, develop and maintain the collections and facilities, and implement activities and events to engage the membership. Our committee is serious about the work it does, and is just as serious about having fun and building friendships while doing it.
With more than 4,000 books, comfortable seating, and free Wi-Fi, Temple Sinai's libraries offer synagogue members a place to gather and learn. Thanks to the ongoing commitment of the Library Committee and the generosity of supporters, both the Main and Youth libraries feature dynamic collections relevant to Jewish life, culture, and history.
In the Main Library, visitors can find over 3,000 books, including fiction, non-fiction, pictorial, and reference volumes. The library also features a collection of digital media including DVDs and Blu-Rays.
Younger members and young adults can gather in the Youth Library, which houses more than 1,000 fiction, non-fiction, pictorial, and reference books. There is also a multi-media learning station, comfortable seating, and educational toys.
Both libraries are open during normal synagogue hours. Temple Sinai members can search the collection and check out items with a simple self-service system.
Library Programming & Outreach
Enjoy Our On-Line Public Access Catalog
Click the button here or visit SinaiReno.org/Catalog to search our collection from anywhere. Members can log in, save books to their list, view their accounts and then visit the library to check-out and return books.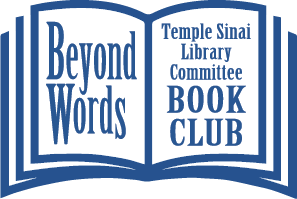 Season Three of Beyond Words, the Temple Sinai Library Committee Book Club, is led by Facilitator Lynda Goldman, Coordinator, Heidi Slater, and Administrator, Jill Flanzraich. It seeks to build a learning community by engaging participants in conversations that focus on fiction and non-fiction books that are Jewish-themed and/or written by Jewish authors.
The theme for Season Three is Evolving Jewish Identity: How Our Past Shapes Our Present. We will be looking at how we are adapting to modern life, post-Holocaust.
Registration is required for this bi-monthly virtual book club which is for readers 18 or over. Participation is free for Temple Sinai members, committee members, staff, and faculty. Nonmembers are welcome to register with an $18.00 annual donation to the Temple Sinai Library Fund.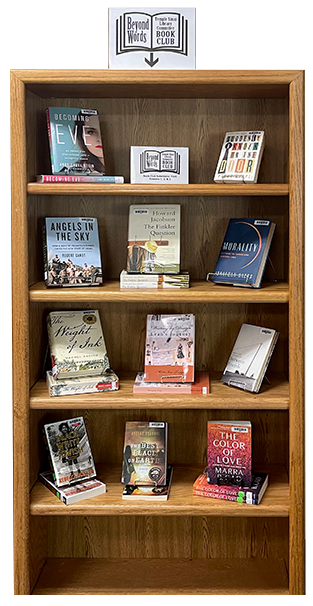 Registration is required.
Once you have completed the registration, you will receive additional information including COVID protocols. Questions? Email: BeyondWords@SinaiReno.org.
CLICK HERE to register for the remaining Season 4 Sessions.
Session #3:

Wednesday, October 19, 2022, 7:00 pm – 8:30 pm (via Zoom)
Stranger in My Own Country: A Jewish Family in Modern Germany by Yascha Mounk (Memoir/Sociology)

Session #4:

Wednesday, December 14, 2022, 7:00 pm – 8:30 pm (via Zoom)
People Love Dead Jews: Reports from a Haunted Present by Dara Horn (Essays)

Session #5:

Wednesday, February 1, 2023, 7:00 pm – 8:30 pm (via Zoom)
House on Endless Waters by Emuna Elon (Historical Fiction)
Session #6: Wednesday, April 19, 2023, 7:00 pm – 8:30 pm
(This hybrid session will be in person in the Sinai Main Library and via Zoom.)
Wounds into Wisdom: Healing Intergenerational Trauma (Psychology)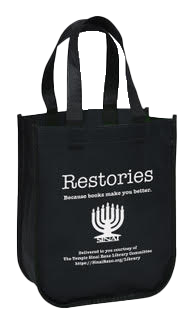 Restories: 
"Because books make you better."
Through "Restories", the Library Committee continues to engage synagogue members by reaching out to home-bound members by loaning and delivering books in our collection. The goal is to bring friendship, relaxation, adventure, enjoyment, and knowledge because books make you better. Led by Library Committee member, Jen Wulff, if you know of any members that would benefit from this program please email us at sinairenolibrary@gmail.com and she'll follow up.
Book Blast Off
Sinai School students are 'taking off' with Book Blast Off. Lead by Library Committee member, Shalom Gorden, students will be encouraged to check-out books from the synagogue libraries. Upon the completion and return of each book their card will be punched. At the end of the school year all participants will be recognized and those with the most punches will receive special prizes. If a student opts to write a book report they'll get five extra punches. It's "beyond the sky is the limit" for how many books can be read and how many book reports can be submitted. Email sinairenolibrary@gmail.com for more information.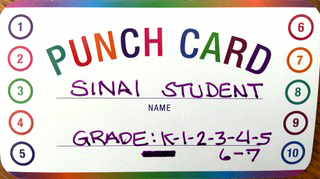 Being Jewish in the Time of COVID:
Reflections from Congregants
Life as we knew it was normal.
Then life as we knew it changed.
What did change look like?
In 2020, the Temple Sinai Library Committee asked Temple Sinai members to submit their personal stories, memoirs, and poetry about Jewish life experiences while living through the COVID-19 pandemic. "Being Jewish in the Time of COVID" is a collection of these.
Faces of Sinai
The evening of February 28, 2020, was WOW Shabbat. Hosted by the Library Committee to celebrate the opening of the Women of The Wall Photo Exhibit in the small social hall, participants joined together to recognize the 10th anniversary of a photo session in which congregant Steve Davis photographed women of Temple Sinai wearing Tallit and holding a Torah. They did so to demonstrate their solidarity with the Women of the Wall (WOW) in Israel. Founded in 1988, WOW is a multi-denominational feminist organization whose goal is to secure the rights of women to pray at the Western Wall (Kotel) in a fashion that includes wearing religious garments (tallit, kippah, and tefillin), reading aloud from the Torah, and singing.
On March 5, 2020, the exhibit was viewed by over 200 community-wide attendees in conjunction with the interfaith forum entitled "Breaking the Stained-Glass Ceiling".
"Com.unity" in the Museum of the Jewish People
Temple Sinai Reno is part of The Museum of the Jewish People at Beit Hatfutsot which celebrates and shares the vibrancy and diversity of contemporary Jewish life around the world. The ongoing and multi-faceted story of the Jewish people includes impressive, interactive exhibits. Com.unity is a most impressive, interactive exhibit. This project offers Jewish communities from all around the world visibility and an opportunity to share their inspiring story about the global Jewish experience.
Visit com-unity.bh.org.il and enter "Temple Sinai Reno" in the search bar to see many familiar faces from our Sinai community.
Our Libraries and Tikkun Olam
Northern Nevada Literacy Council
Help to repair our corner of the world by donating books and magazines to the Northern Nevada Literacy Council. All topics, ages, and genres are welcome, as are hardcover and paperback books.
Supporting Our Libraries
Ways to Volunteer and Contribute
Volunteering for the Library Committee requires a few hours each month and yields immeasurable results for Temple Sinai and the greater Reno community. The committee convenes regularly and makes every effort for its' meetings to be accessible, whether in person or virtually. CLICK HERE to message us and become a volunteer.
Support reading, literacy, and education by giving an in-kind or monetary donation to the designated Temple Sinai Library Fund. To make a financial donation to the Temple Sinai Library Fund, CLICK HERE. Be sure to choose "Library Fund" in the donation options. Or, you can email the synagogue office for more information.
To donate an in-kind gift, CLICK HERE and message us to find out if your book or DVD donations meet the library criteria.