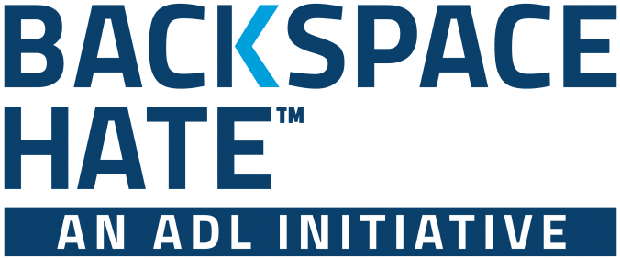 I am excited to announce that today ADL launched Backspace Hate, a new legislative and awareness campaign to protect victims and targets of online hate and harassment. Our goal is to raise awareness about the issue of cyberhate and harassment and to strengthen state and federal laws to better hold perpetrators accountable both criminally and under civil law for their harmful actions online. Our legislative campaign seeks to rectify very significant gaps in the law, while respecting First Amendment / free speech issues.
In addition to a report detailing the experience of targets of cyberharassment and a petition enabling us to gather supporters, today we released a video about the impact of cyberhate and the lack of legal recourse for victims. We want to spread the message far and wide that we won't put up with online harassment any longer. Would you re-post ADL's video across social media to help us get the word out and stand up for victims of cyberhate?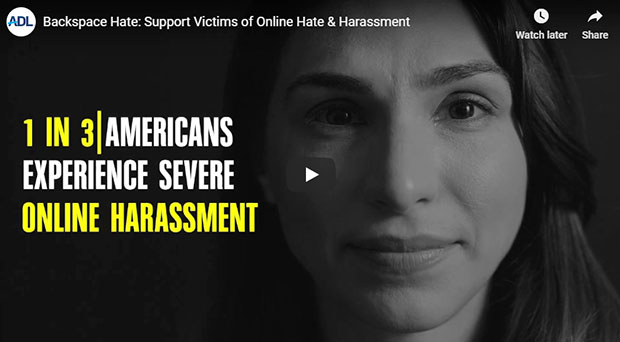 You can also sign our petition and share other Backspace Hate materials with your network, all of which can be found on our new dedicated website. This is an important cause and we need partners in the fight.
Best,
Jolie
Jolie Brislin
Nevada Regional Director
8985 S Eastern Ave #370
Las Vegas, NV 89123
t: 702-862-8600
c: 702-610-1858
Jbrislin@adl.org
adl.org